LifeCycle Bows works with bowyers from around North America to craft innovative, high-quality longbows and recurves made from locally sourced and sustainably harvested native woods.
One of hunting's most alluring aspects is being surrounded by nature, including rivers, lakes, forests, prairies, and the wildlife they hold. In part, traditional archery is so attractive, even addictive, because the wooden bow provides a tangible connection to our forests and to those hunters who came before us.
Obviously, Native American bows were made of woods that could be found nearby, such as white ash. Early production bows by companies like Bear and Ben Pearson relied on native species, such as sugar maple, but by the mid-1950s they were rapidly switching to exotics, such as rosewood from India or Brazil and bubinga from Africa. Today, most custom and traditional bows are made from mostly imported exotic wood species.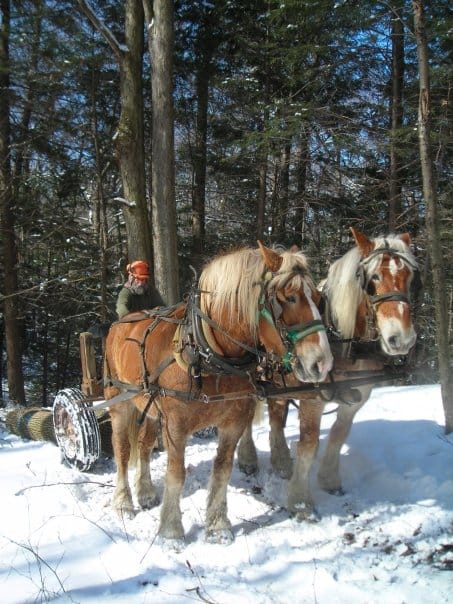 Our use of sustainably harvested North American woods is an ecologically and socially responsible alternative to using imported, exotic woods, which are sometimes cut unsustainably or illegally. Several common bow woods, such as bocote, cocobolo, zebrawood, and sapele are ranked as Vulnerable or Near Threatened by the IUCN and controlled by CITES.
Buying locally and using native species reduces our environmental footprint, helps to employ American small businesses, and ensures that our woods are extracted sustainably.
All woods used in our bows adhere to at least one of the following sustainability standards:
1)     Woods are harvested from family-owned woodlots under Best Management Practices and from as close as possible to the bowyer. This imbues LifeCycle Bows with the spirit of our native forests. A bow crafted in Texas should shine with pecan (Carya illinoinensis) and one from Pennsylvania should reek of black cherry (Prunus serotina).
2)     Woods come from North American public lands and when possible are certified by the Forest Stewardship Council or Sustainable Forestry Initiative, LifeCycle Bows celebrates our rich and unique system of public lands and the hunter-conservationists who fought to establish them.
3)     Woods are salvaged from small-scale cutting operations, such as tree removal or storm clean-up in urban and suburban landscapes, where logs and stumps were already headed for the landfill. Our city streets hold some of the oldest and most character-filled trees in North America, including many that stood witness as soldiers marched off to the Civil War or perhaps held the nests of now-extinct Passenger Pigeons.
Using native wood species does not mean sacrificing performance or beauty. We hand select woods for beauty and performance.
Every bow is delivered with a certificate, identifying the wood's origin and describing each species.